Shrimp & Scallops
Alaskan Scallops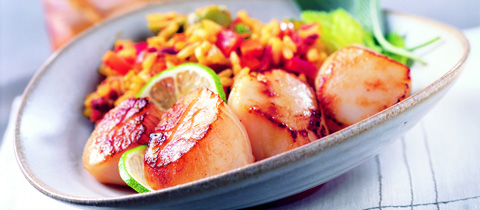 Harvested by the F/V Kilkenny from the pristine Alaskan waters near Augustine Island - Captain Jack's Jumbo Alaskan Scallops make a sweet, tasty addition to any meal or a wonderful main course. Our tender Weathervane scallops will melt in your mouth. These are "dry-pack" scallops that have not been treated with phosphates to achieve their remarkable size. Vacuum packaged and frozen approximately 10-12 scallops per pound. Buy Alaskan scallops by the pound or as part of one of our great online seafood gift packages.
Price $29.99/lb.
List Price: $35.99
You Save: $6.00 (17%)

Wild Spot Prawns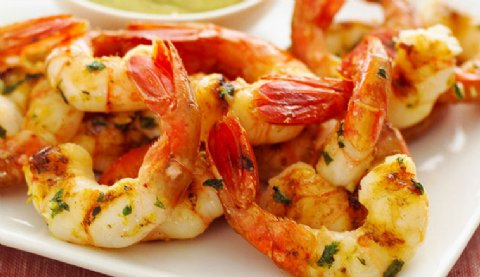 Captain Jack's Wild Alaskan Spot Shrimp are harvested in traps in Prince William Sound. Because these shrimp are trapped with pots instead of being caught in trawls, this shrimp fishery is one of the most ecologically friendly wild shrimp fisheries in the world. Alaskan Spot Shrimp are super sweet and lend themselves to a variety of cooking methods. Because of their large size and excellent flavor Alaskan Spot Shrimp are widely regarded as the finest shrimp available in Alaska. Spot Shrimp are sold shell-on. These beautiful shrimp tails are vacuum packaged in 1 lb. trays to preserve their pristine flavor. Jumbo Spot Prawns average 16-24 per pound.
Price $27.99/lb.
List Price: $32.99
You Save: $5.00 (15%)
Sorry, Sold out for now.
Sidestripe Shrimp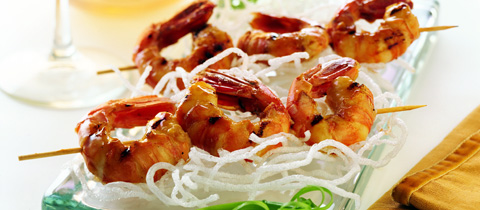 When first sampled by shrimp lovers accustomed to dinning on shrimp from other areas we typically hear how "incredibly sweet" these Alaskan shrimp are. Alaskan Side-stripe shrimp get their uniquely sweet flavor from the cold deep nutrient-rich, glacial waters of Prince William Sound. They are harvested especially for Captain Jack's by a small family owned and operated shrimp boat. Shrimp tails are shipped raw, frozen in 1 lb. packages with a flavor that will impress your family or guests.
Price $15.99/lb.
List Price: $18.99
You Save: $3.00 (16%)
Sorry! We are sold out at this time.