Black Cod & White Fish
Rockfish Fillets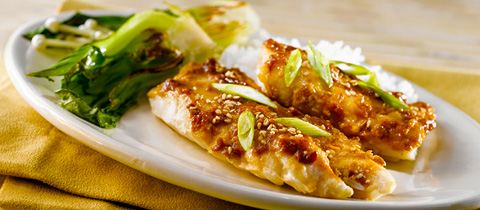 Recognized for their brilliant colors, Rockfish are also prized for being outstanding table fare. Rockfish are notable for a unique, mild, white flesh that is slightly more dense then either lingcod or halibut. Captain Jack's skinless rockfish fillets are always a favorite on the grill, deep fried, blackened, or when used to prepare delicious fish tacos. Our Rockfish fillets are vacuum packaged and frozen in half pound to 1 pound portions.
Price $13.99/lb.
List Price: $18.99
You Save: $5.00 (26%)

Alaskan Cod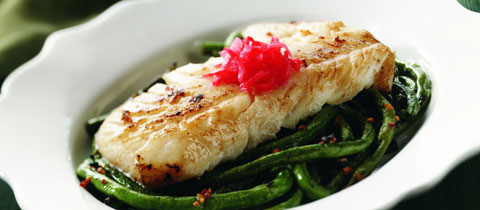 Alaskan Cod, often overshadowed by halibut and sablefish, is a very economical choice for a moist, tender white-fish. Also known as true cod or grey cod, Captain Jack's vacuum packages these tasty, boneless, snow-white Alaskan cod fillets with the utmost care. Alaskan cod fillets are excellent baked, grilled, or fried. Packed in half pound to 1 pound pieces.
Price $13.99/lb.
List Price: $17.99
You Save: $4.00 (22%)

Black cod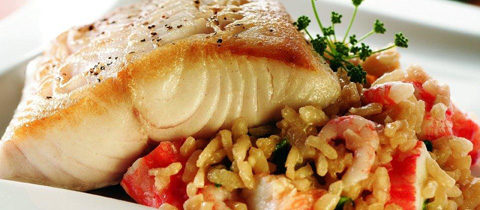 Harvested fresh from the icy depths of the Gulf of Alaska, Black Cod is a succulent white-fish with loads of flavor. Black cod, also known as Sablefish or Butterfish, has been increasingly popularized by renowned chefs for its versatility in the kitchen and its flaky, silky-textured flesh. The moist, white fish is loaded with Omega-3 oils and can be baked, broiled, poached, or grilled to prepare a savory fish-lovers meal. For years most of the Alaskan catch of black cod was exported to Japan. Recently however, domestic seafood connoisseurs have begun to demand that more of the catch be distributed locally. At our dockside processing facility, fresh this sablefish is quickly hand filleted and portioned in pieces ranging between 3/4 to 1 pound, vacuum packaged, and blast frozen to lock in the pristine flavor and texture of this unique fish.
Price $27.99/lb.
List Price: $34.99
You Save: $7.00 (20%)

Lingcod Fillet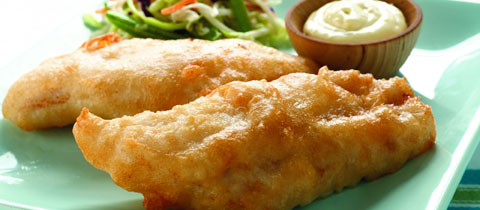 An Alaskan favorite! Many locals prefer the delicate white flesh of this bottom fish to even the ever popular halibut. Lingcod is widely enjoyed for its very light texture and mild flavor. Caught by local fishermen on the rocky reefs surrounding the coastline of the Kenai Peninsula; these fish are harvested in small quantities and when available are considered a delicious treat.
Price $17.99/lb.
List Price: $22.00
You Save: $4.01 (18%)