Golden King Crab Legs
Alaska Golden King Crab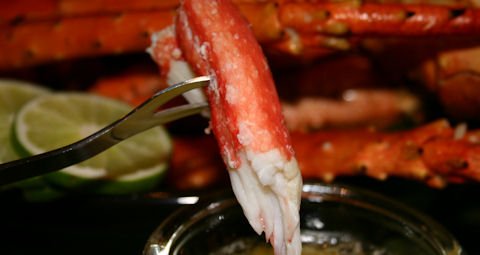 This package includes 10 pounds of our Jumbo Golden King Crab Legs & Claws. Harvested from Alaska's Bering Sea these beauties are packed with rich sweet flavor. Our Jumbo Legs average 1/2 to 2/3 pound each! They are almost as huge as our Red King Crab FedEx Priority shipping included. Additional fees for Hawaii locations.
Price $269.99
List Price: $389.99
You Save: $120.00 (31%)

Golden King Crab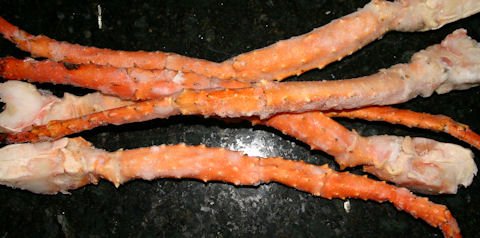 We've boxed up 5 lbs. of Jumbo Legs & Claws from our succulent Golden King Crab. They're just sitting in the freezer in a box with your name on it (seriously) - All we need is a shipping address and payment!
FedEx Priority shipping included. Additional fees for Hawaii locations.
Price $199.99
List Price: $249.00
You Save: $49.01 (20%)

Golden King Crab Legs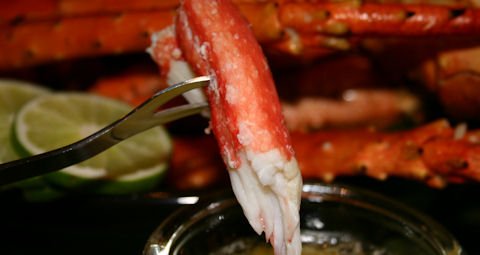 These ridiculously huge legs are a sight to behold - almost as large as our popular Red King Crab! These beautiful Goldens (Brown King Crab) were pulled from the pristine waters of the Bering Sea. They are packed full of tender white meat that will melt in your mouth! Each leg weighs between 1/2 and 2/3 pound! These are the biggest Golden crab legs we've seen in years...
Learn more about Alaska's King Crab species.
Price $29.99/lb.
List Price: $34.99
You Save: $5.00 (14%)

Office Party
"When you live in a land-locked state it can be hard to find good quality seafood. Yeah, many supermarkets carry a decent selection, but it's still shipped to the store. So I figured I might as well try CJ's. It did not disapoint. It came quickly, and (in my opinion) in higher quality packaging that I got from my local supermarket. The golden Crab Legs steamed well and I'm totally going to be ordering again." - James T.
5 Stars
"If you're looking for authetic Alaskan Seafood (specifically Golden King Crab), quick delivery, and a good selection - Captain Jack's is a winner every time." - Craig O.
Hat's Off To Captain Jack's!
"Nothing beats the flavor of Alaskan King Crab. I had the best King Crab on a trip to Anchorage a few years back and found myself searching for that same flavor and quality from the local restaurants around Cedar Rapids and nothing gave me a similar experience to that day in Anchorage. That was before I found Captain Jack's Seafood! Despite my skepticism, the Golden King Crab Legs were AMAZING! It was like the Anchorage Fish Market had been delivered to my front door! I won't get Alaskan King Crab from anywhere else. Captain Jack's is the place to go for AMAZING King Crab Legs!" - Dan C.