Shrimp & Scallops
Alaskan Scallops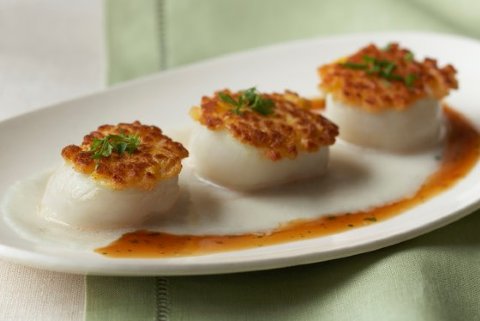 Harvested by the F/V Provider off Kodiak Island - Captain Jack's Alaskan Scallops are "dry-pack" scallops that have not been treated with phosphates. Vacuum packaged and frozen in 1 pound portions. Buy Alaskan scallops by the package or as part of one of our great online seafood gift packs!
Price $49.99
List Price: $54.99
You Save: $5.00 (9%)

Alaskan Spot Shrimp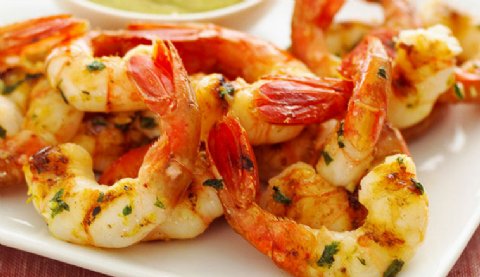 Captain Jack's Alaskan Spot Shrimp are wild-caught in Prince William Sound. Because these spot prawns are trapped with small pots instead of being caught in trawls, the Prince William Sound spot shrimp fishery is one of the most ecologically friendly wild shrimp fisheries in the world. Alaskan Spot Shrimp are super sweet and lend themselves to a variety of cooking methods. Because of their delicate texture and excellent flavor Alaskan Spot Shrimp are widely regarded as the finest shrimp available in Alaska. Spot Shrimp are sold shell-on. These beautiful shrimp tails are vacuum packaged in 1 lb. portions to preserve their pristine flavor. Size averaging 24-30 per pound.
Price $26.99/lb.
List Price: $28.99
You Save: $2.00 (7%)
Temporarily Sold Out.
Sidestripe Shrimp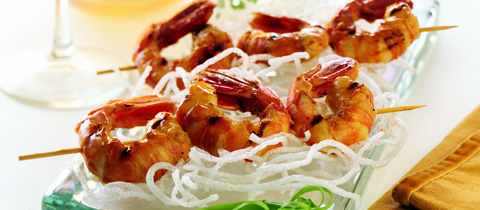 When first sampled by shrimp lovers accustomed to dinning on shrimp from other areas we typically hear how "incredibly sweet" these Alaskan shrimp are. Alaskan Side-stripe shrimp get their uniquely sweet flavor from the cold deep nutrient-rich, glacial waters of Prince William Sound. They are harvested especially for Captain Jack's by a small family owned and operated shrimp boat. Shrimp tails are shipped raw, frozen in 1 lb. packages with a flavor that will impress your family or guests.
Price $15.99/lb.
List Price: $18.99
You Save: $3.00 (16%)
Sorry! We are sold out at this time.
Blogs & Shrimp
"I was referred to Captain Jack's Seafood Locker by a blog that I follow & they're worth checking out. Initially I ordered some of the scallops & shrimp, then later some crab legs. It's always delivered quickly, and unbelievably fresh." - Kelly B.
AK to WA
"Living in Everett I'm used to some decent fresh seafood, and I'm not one for ordering online, or leaving reviews for that matter. But let me say that I was wildly impressed by Captain Jack's Shrimp." - Carl W.
Impressed
"The scallops were delicious. I'll be honest I was nervous at first. But after eating them I was very impressed." - Ann S.
Wild Spot Prawns
"10 years ago I never would have thought I would be ordering seafood online. Now it's one of the only ways I get a little taste of home. Thank you Captain Jack!" - Seth M.