Wild Alaskan Seafood
Sockeye Salmon Fillets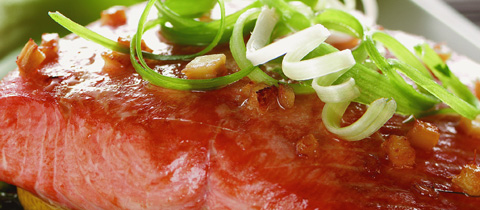 Wild Sockeye Salmon - 10 lb. Alaskan Set-Net Salmon Pack - Priority Overnight Shipping Included!
Named for the set-net fishermen who carefully harvest these wild salmon fresh from the icy Alaskan waters, this package is sure to delight. At Captain Jack's Alaska Seafood Market, we buy only fresh (#1), chrome-bright Sockeye (Red) Salmon. We carefully hand-fillet these tasty fish, vacuum sealing and freezing them within hours of being caught. This yields some of the most well-preserved fresh salmon fillets on the planet! In fact, our Wild Sockeye Salmon was chosen by Prevention Magazine as one of the worlds cleanest foods!
This package includes a combination of shoulder (pin bone in) and tail fillet portions and shipping via Priority Overnight! Fill your freezer with our 10 lb. Set Net Sockeye Salmon Pack - it will thank you. Your family will too...
Wild Sockeye Salmon Nutrition Info
Price $229.99


Rockfish Fillets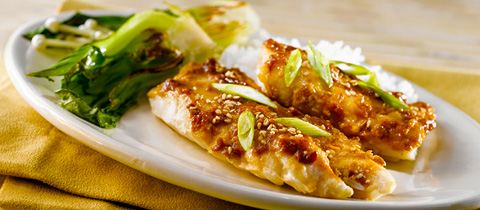 Alaskan Rockfish Fillet
Recognized for their brilliant colors, Rockfish are also prized for being outstanding table fare. Rockfish are notable for a unique, mild, white flesh that is slightly more dense then either lingcod or halibut. Captain Jack's skinless rockfish fillets are always a favorite on the grill, deep fried, blackened, or when used to prepare delicious fish tacos. Our Rockfish fillets are vacuum packaged and frozen in half pound to 1 pound portions.
Price $19.99/lb.

Dungeness Crab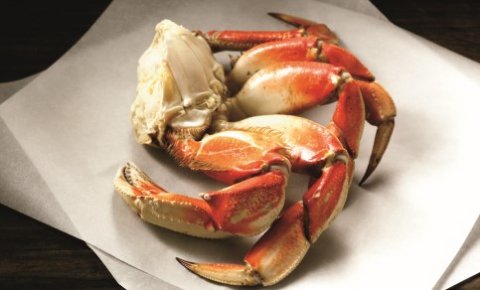 5 lb. Dungeness Crab Package
This special pack includes five pounds of flavorful Alaskan Dungeness Crab. This species provides a sweet flavor and texture that is unmatched anywhere in the world. Package contains Dungeness crab clusters weighing between 1/3 - 1/2 pounds each- all with delectable crab meat inside. Price includes overnight Priority shipping! Additional fees apply for Hawaii delivery locations.
Price $239.99

Snow Crab Legs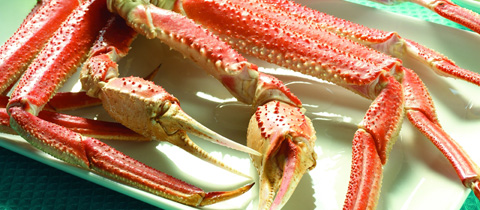 Alaskan Snow Crab - Just In! - Bairdi Crab from Kodiak Island! Order 7lbs and over and get $35 ship rate!
Our Alaskan snow crab legs and claws are amazingly sweet and flavorful. This wild Snow crab is so delicious you may even pass up the traditional warm butter! Captain Jack's wild snow crab are harvested and immediately frozen in clusters (3 legs - 1 claw). These huge crab clusters each weigh around 1/2 pound! Snow crab legs and claws are incredibly flavorful and represent an awesome value for wild Alaskan crab. Snow Crab Nutrition Info
Price $36.95/lb.

Red King Crab Pieces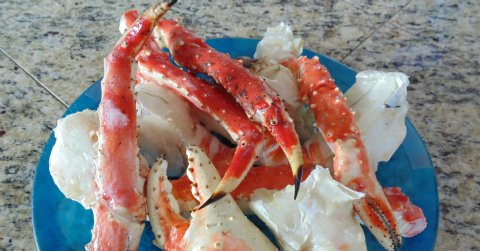 Red King Crab - Broken Leg & Claw Pieces
We receive a small amount of king crab that is broken in transit. Since we only ship full unbroken crab legs to our customers, what do we do with all the extra goodies? We package them up and pass the savings on to you, of course! Packed in 1 lb. portions, these smaller, easy to handle pieces are perfect for those delicious meals when you'll want to shell it anyway! Packages contain a mix of knuckle sections, and broken leg & claw pieces - all with delectable crab meat inside.
Price $49.99/lb.

More Featured Products >>