Wild Alaskan Seafood
Wild Alaskan Salmon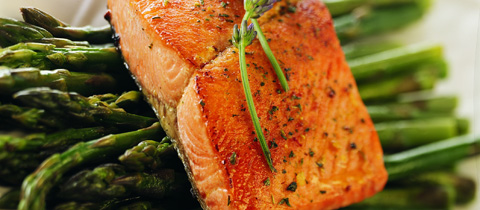 Alaskan King Salmon Fillets
Captain Jack's wild King Salmon boast a rich, tender flesh that is unrivaled by any farmed-raised king salmon. These Wild Alaska Salmon are called kings for a reason, as they can grow up to 100 pounds. King Salmon are harvested along with other species of wild Alaskan salmon such as Sockeye and Coho. Our bright ocean-fresh King Salmon are sustainably harvested with the utmost care by local Alaskan salmon fishing family's who pride themselves in providing the highest quality wild salmon available. Wild Alaskan Salmon are certified by the Marine Stewardship Council as a sustainable seafood product. King Salmon Nutritional Info.
Price $24.95/lb.
List Price: $29.99
You Save: $5.04 (17%)


Halibut Fillets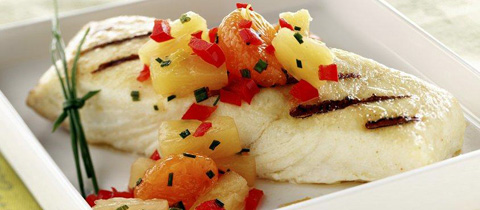 Wild Alaskan Halibut - 10 lb. Highliner Halibut Pack - FREE FedEx Shipping!
The term "highliner" is reserved for only the most successful fishermen. This highliner's package features 10 lbs. of our succulent Gulf of Alaska Halibut fillets - packaged, boxed, and shipped directly from our freezers to your front door. We sell the tastiest Alaskan halibut fillets, carefully cut from ideally sized halibut to ensure pristine texture, moisture content, and flavor. You'll join the highliner elite when you fill your freezer with our 10 lb. Alaska Halibut Pack. FedEx Priority Overnight delivery included. Alaskan Halibut Nutrition Info.
Price $289.99
List Price: $314.90
You Save: $24.91 (8%)