Wild Alaskan Seafood
Alaskan King Crab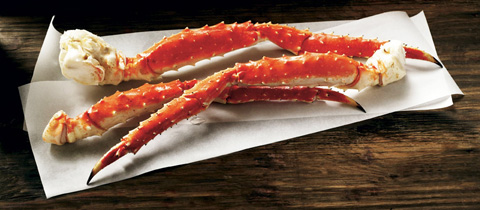 Alaskan Red King Crab Legs - 10 lb. Jumbo King Crab Feast - Free FedEx Overnight Delivery!
Alaskan Red King Crab - Stock up on 10 lbs. of this unique Alaska seafood delicacy! When you order our JUMBO King Crab Feast you'll buy king crab legs at our very best price. Bristol Bay Red King Crab are celebrated for their gigantic legs and claws filled with tender, luscious white meat. Captain Jack's Seafood Locker sells only the highest quality Alaskan crab, insuring that you will savor every last bite. These JUMBO king crab legs and claws are the same as our Red King Crab for sale by the pound and weigh approx 2/3 to 1 pound each! FedEx Priority Overnight delivery included. Additional fees apply for Hawaii locations. King Crab Nutrition Info
Price $349.99
List Price: $499.99
You Save: $150.00 (30%)


Smoked Salmon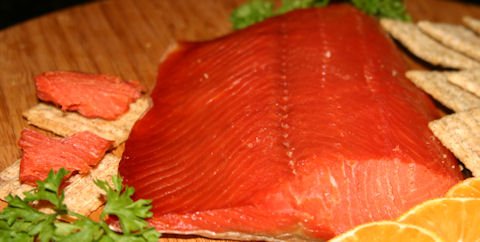 Alder Smoked Sockeye Salmon - 3 lb. Special w/FedEx Overnight Delivery.
We've taken our most popular Alaska Smoked Salmon and put together a tantalizing 3 lb. special - including FedEx Priority Overnight Shipping. Buy smoked salmon as a tasty gift or order it for yourself to become an instant appetizer sensation at your next party! We start with the finest (#1) wild Alaskan salmon fillets which are hand trimmed, brined, and hot smoked to perfection. Fillets are vacuum sealed and blast frozen in approx. 1/3 lb. portions to preserve their rich flavor. Try our delicious smoked salmon recipes.
Price $139.99
List Price: $189.99
You Save: $50.00 (26%)


Halibut Fillets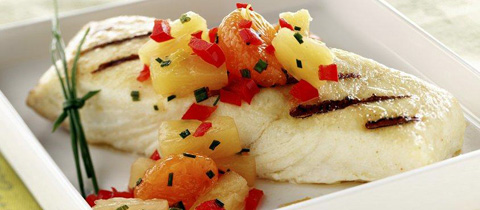 Wild Alaskan Halibut - 10 lb. Highliner Halibut Pack - FREE FedEx Shipping!
The term "highliner" is reserved for only the most successful fishermen. This highliner's package features 10 lbs. of our succulent Gulf of Alaska wild halibut fillets packaged, boxed, and shipped directly from our freezers to your front door. We sell the tastiest Alaskan halibut fillets, carefully cut from ideally sized halibut to ensure pristine texture, moisture content, and flavor. You'll be a highliner when you fill your freezer with our savory 10 lb. Alaska Halibut Pack. FedEx Priority Overnight delivery included. Alaskan Halibut Nutrition Info.
Price $289.99
List Price: $314.90
You Save: $24.91 (8%)