Fish & Seafood Spices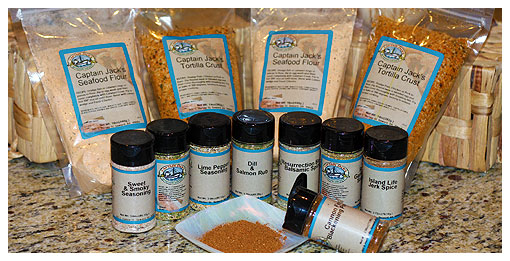 This is our most popular seafood seasoning! Without a doubt, this unique blend of crumbled tortilla chips, panko crumbs, and a zesty mix of seasonings has become our customer favorite for baking and frying almost any type of fish. This unique blend is so beloved in our home town local chefs use it to prepare fish in their seafood restaurants. Net weight 14 oz.
Price $12.00

Captain Jack's Seafood Flour is a flavorful substitute for regular flour and is seasoned to enhance the taste of any fish or seafood. With a special blend of seafood seasonings this flour is perfect for pan frying. Net weight 16 oz.
Price $10.00