Seafood Deals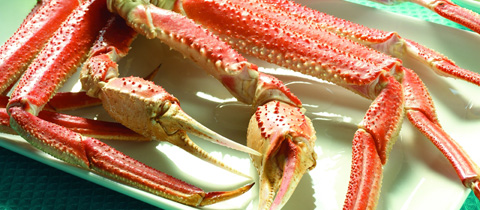 Save 15% when you order by Dec. 20th. Orders must be shipped by Dec. 22nd. Discount will be applied at checkout
Captain Jack's 10 lb. Bairdi Snow Crab Special is an irresistible deal for wild Alaskan crab legs. Our Snow Crab Legs are amazingly sweet and flavorful. This great Alaska seafood deal is too good to pass up, so crack open this delicious Bairdi special and enjoy some of the finest crab legs known to man. Captain Jack's frozen snow crab leg clusters (3 legs - 1 claw) weigh approx. 2/3 lb. each. Snow Crab Nutrition Info
Price $225.99
List Price: $249.99
You Save: $24.00 (10%)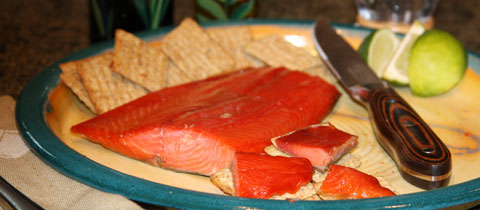 Save 10% when you order by Dec. 20th. Orders must be shipped by Dec. 22nd. Discount will be applied at checkout
We have taken a pound of each of our 3 flavors of delicious smoked salmon and put them together in one package that includes FedEx Overnight Delivery. You'll be the hit of the party when you show up with hors-devours made with Captain Jack's famous smoked salmon. (You can take the credit - we're ok with that..) Package includes 1 lb. Alder Smoked Sockeye Salmon, 1 lb. Cajun Smoked Sockeye, and 1 lb. Lemon Pepper Smoked Sockeye. FedEx Priority Overnight Delivery included!
Price $139.99
List Price: $189.99
You Save: $50.00 (26%)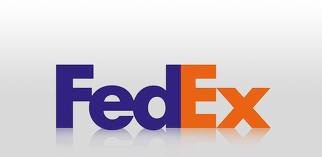 Here's how it works: Add any of your seafood favorites to one of our great seafood packages (which already include FedEx shipping) and don't pay any shipping charges, regardless of how many pounds you add. Offer does not apply to non-perishable gift boxes. For Hawaii addresses there is a fee of $50.
Example: You purchase the Highliner Halibut Package (which includes free shipping) and you add 2 lbs. of Alaskan Red King Crab Legs, 3 lbs. of Wild Sockeye Salmon, and 2 lbs. of Smoked Salmon to your order and you won't pay any shipping!