Alaskan Seafood Recipe Rewards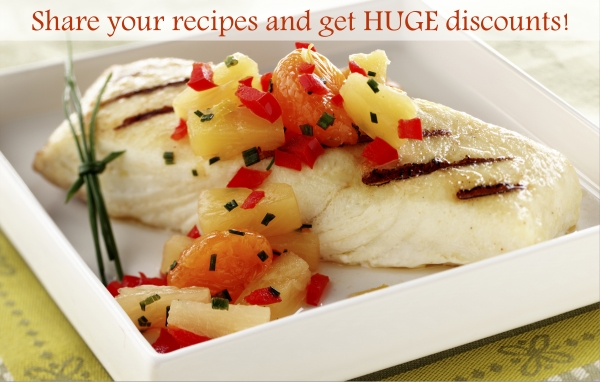 Submit Recipes and Earn Big Discounts! Earn 500 JACKpot Points for each original Alaskan seafood recipe you submit that we publish on our site. That's a $5 discount for each recipe! Submit up to 4 recipes each month to make your discounts really add up ($20 discount value).
Your JACKpot Points can be accumulated and used all at once. Points never expire but you must be a registered customer to participate.
It's super easy! Just login to your account (or to create an account) and click the Submit Recipes link on your account menu to access the recipe submission page.
All recipes are subject to review by our staff to determine originality and suitability prior to being published on our site.
Links to customer submitted recipes are displayed on our site on pages containing products used in the recipe as well as in the recipe section of the site.
If you submit 4 recipes each month, all year, you would have a discount big enough for a 5 lb. box of King Crab Legs or 10 lbs. of Sockeye Salmon, or, or, or the options are endless. So, what are you waiting for?? Pull out that recipe box and get started!

---