Know Your Processor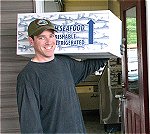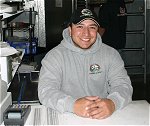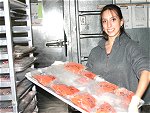 FishPac 101: A short course on fish processing.
Selecting the right custom sport-fish processor is as important as deciding which charter company to use. Regardless of where you fish in Alaska make sure you select Captain Jack's, the best fish processr in town.
Captain Jack's Seafood Locker:
Employs a highly trained and courteous staff, dedicated to ensuring the best possible personal service.
Utilizes quality guidelines and technical resources developed for the Alaska seafood industry.
Meets the highest standards in plant sanitation.
Provides a convenient dock-side receiving location near fish filleting stations and charter boats.
Offers custom meal-size packaging of approximately one-pound portions.
Maintains a proven customer tracking system to ensure the fish you receive are the fish you caught.
Uses commercial grade vacuum packing bags to prevent dehydration and freezer burn to ensure the pristine texture and flavor of your Alaska catch lasts throughout the year.
Takes advantage of the newest technology in seafood preservation by using the best commercial vacuum sealing equipment available.
Operates state-of-the-art blast freezers at 40 degrees below zero and holding freezers at 20 degrees below zero to maintain same-day-caught freshness.
Packages your Alaska catch in seafood industry boxes tested by delivery services for holding temperatures and approved for airline travel.
Ships your Alaska catch with a delivery service using only overnight delivery to your chosen location.
Unconditionally guarantees the quality of their custom fish processing services.
In Seward, Captain Jack's Seafood Locker sets the standard for the highest quality custom fish processing available.