Alaskan King Crab Legs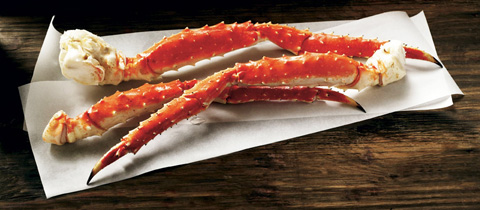 Alaskan Red King Crab - Stock up on 10 lbs. of this unique Alaska seafood delicacy! When you order our JUMBO King Crab Feast you'll buy king crab online at our very best price. Bristol Bay Red King Crab are celebrated for their gigantic legs and claws filled with tender, luscious white meat. Captain Jack's Seafood Locker sells only the highest quality Alaskan crab, insuring that you will savor every last bite. These GIANT legs and claws weigh approx 2/3 to 1 pound each! FedEx Overnight delivery included. King Crab Nutrition Info
Price $349.99
List Price: $486.56
You Save: $136.57 (28%)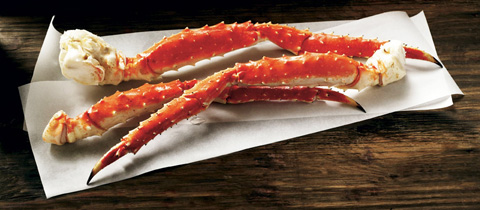 Buy Jumbo Red King Crab online at an amazing price when you order our 5 lb. king crab gift box. These wild Bristol Bay red king crab claws & legs are filled with sweet, tender white meat. You'll be amazed by the quality and savor every bite of this Alaska seafood delicacy. Captain Jack's GIANT legs & claws weigh approx 2/3 to 1 pound each! FedEx Overnight delivery included.
Price $219.99
List Price: $271.61
You Save: $51.62 (19%)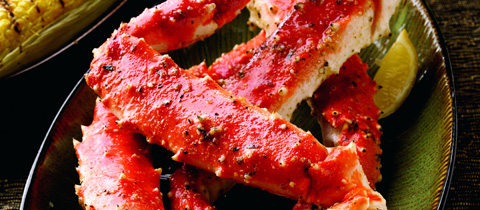 The true "King" of Alaska Seafood, our Jumbo King Crab have thick, meaty legs and claws... In Alaska, these crab are celebrated for their gigantic legs which are filled with tender, luscious white meat. After sampling this succulent treat you will know why, for years, Alaskan crab fishermen have risked their lives to bring home this delectable catch. Captain Jack's online seafood market sells only the highest quality king crab, insuring that you will savor every last bite of this unique Alaskan seafood delicacy. Jumbo red king crab legs & claws are an impressive sight, perfect for a special dinner occasion or a romantic dinner for two. These HUGE legs weigh approx. 2/3 to 1 pound each!
Price $33.99/lb.
List Price: $42.99
You Save: $9.00 (21%)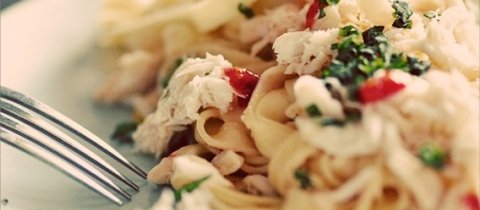 King Crab Tails are a small silver-dollar-sized morsel of meat found on the body section of the crab. With their firm consistency and full flavor, crab tails are perfect for pastas, soups, crab cakes, and other crab recipes that call for delicious crab meat without the shell. Tails are a substantial savings compared to buying crab legs for such recipes. This fresh Alaska King Crab meat is vacuum packaged/frozen in one pound portions and is 100% wild.
Price $18.99/lb.