Wild Salmon
Alaskan Salmon Fillets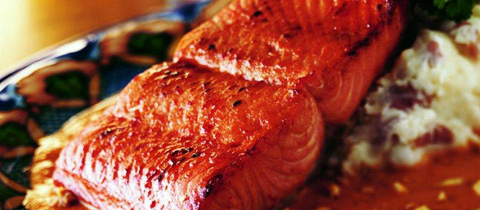 Named for the set-net fishermen who carefully harvest these wild salmon fresh from the icy Alaskan waters, this package is sure to delight. At Captain Jack's Alaska Seafood Market, we buy only fresh (#1), chrome-bright Sockeye (Red) Salmon. We carefully hand-fillet these tasty wild Alaska Salmon, vacuum sealing and freezing them within hours of being caught. Package includes a combination of tail and shoulder pieces. Fedex Standard Overnight Included! Additional charges for Fedex Priority locations. This yields some of the most well-preserved fresh salmon fillets on the planet! Buy Salmon and fill your freezer with our 10 lb. Set Net Sockeye Salmon Pack - it will thank you. Your family will too... Wild Sockeye Salmon Nutrition Info
Price $175.99
List Price: $208.48
You Save: $32.49 (16%)

Wild Salmon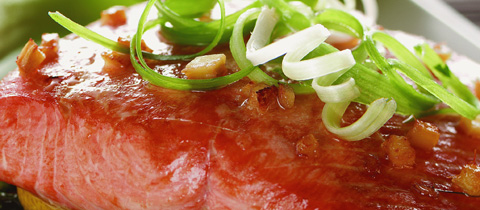 Wild Sockeye Salmon - This Alaskan seafood delicacy comes fresh from the glacier-fed waters of Resurrection Bay. These wild salmon fillets are truly a treat to savor. Because of the close proximity of this Alaskan salmon fishery to our processing facility, these ocean fresh salmon are packaged and frozen within hours of being caught. Pieces range from half pound to one pound. This yields some of the freshest most well-preserved wild sockeye salmon fillets on the planet! Learn more about wild salmon vs. farmed salmon Buy fresh salmon then bring out your inner gourmet with Captain Jack's healthy salmon recipes.
Price $14.99/lb.
List Price: $19.99
You Save: $5.00 (25%)

Wild Alaskan Salmon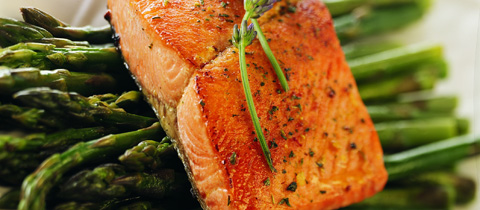 Captain Jack's wild King Salmon boast a rich, tender flesh that is unrivaled by any farmed-raised king salmon. These Wild Alaska Salmon are called kings for a reason, as they can grow up to 100 pounds. King Salmon are harvested along with other species of wild Alaskan salmon such as Sockeye and Coho. Our bright ocean-fresh King Salmon are sustainably harvested with the utmost care by local Alaskan salmon fishing family's who pride themselves in providing the highest quality wild salmon available. Wild Alaskan Salmon are certified by the Marine Stewardship Council as a sustainable seafood product. King Salmon Nutritional Info.
Price $24.95/lb.
List Price: $29.99
You Save: $5.04 (17%)

Alaskan Salmon Fillets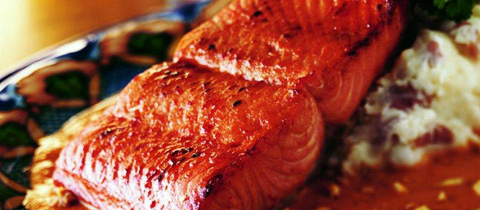 We took our popular Set-Net Salmon Package and doubled it! But we didn't double the price... Fresh from Alaska's icy waters these Sockeye Salmon are rich, flavorful, and loaded with healthy Omega 3's. These fish are carefully harvested by local fishing families who select the highest quality wild Alaskan salmon for us to buy. We hand-fillet and portion our Alaska salmon, vacuum sealing and freezing them within hours of being caught to ensure the wild salmon you receive from us is the freshest around. Package includes a combination of tail and shoulder pieces. We think you'll agree these are some of the finest sockeye salmon fillets on the planet! Standard Overnight Fedex Included! Additional charges for Fedex Priority locations..
Price $299.99
List Price: $370.00
You Save: $70.01 (19%)

Wild Halibut & Sockeye Salmon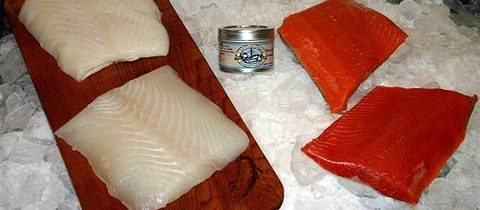 Captain Jack's Red & White package is a great sampler of two Alaskan seafood favorites. This package is sure to be a hit with anyone who appreciates fresh Alaskan fish. Alaska's finest Sockeye Salmon and tender snow-white Halibut - there's no better way to savor the flavor of gourmet Alaskan seafood. Package includes: 2 lbs. of Wild Sockeye Salmon fillets, 2 lbs. of Halibut fillets, and 1 Captain Jack's Signature Seafood Spice. FedEx Standard Overnight delivery included. Additional charges for Fedex Priority locations.
Price $145.99
List Price: $159.99
You Save: $14.00 (9%)