Snow Crab Legs
Alaskan Snow Crab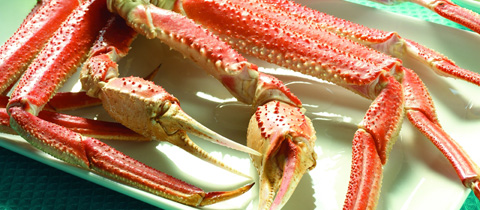 Captain Jack's 10 lb. Bairdi Snow Crab Special is an irresistible deal for wild Alaskan crab legs. Our Snow Crab Legs are amazingly sweet and flavorful. This great Alaska seafood deal is too good to pass up, so crack open this delicious Bairdi special and enjoy some of the finest crab legs known to man. Captain Jack's frozen snow crab leg clusters (3 legs - 1 claw) weigh approx. 2/3 lb. each. Snow Crab Nutrition Info
Price $225.99
List Price: $249.99
You Save: $24.00 (10%)
Temporarily Sold Out....More Coming Soon.
Snow Crab Legs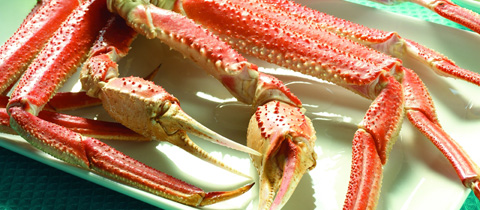 Our Alaskan snow crab legs and claws are amazingly sweet and flavorful. This wild Bairdi crab is so delicious you may even pass up the traditional warm butter! Bairdi Crab are the largest member of the tanner crab family, also known as snow crab. Captain Jack's wild snow crab are harvested and immediately frozen in clusters (3 legs - 1 claw). These huge crab clusters each weigh around 2/3 pound! Snow crab legs and claws are incredibly flavorful and represent an awesome value for wild Alaskan crab. Snow Crab Nutrition Info
Price $19.99/lb.
List Price: $24.99
You Save: $5.00 (20%)
Temporarily Sold Out....More Coming Soon.
Snow Crab & King Crab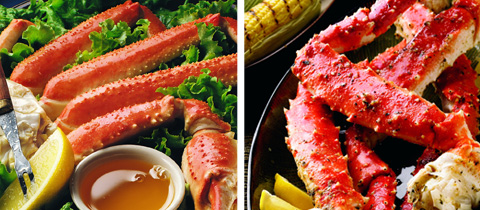 We have packaged 5 pounds of our finest Jumbo Alaskan Red King Crab legs with 5 pounds of succulent Alaskan Snow Crab leg clusters to create the Ultimate Alaskan Crab Package. Red King Crab are celebrated for their gigantic legs and claws filled with tender, luscious white meat. Snow Crab are renown for their savory sweet flavor. Together they make the Ultimate Alaskan Crab Feast!
Price $339.99
List Price: $399.99
You Save: $60.00 (15%)